Essential Amino Acids
This post may contain links to products, software and services. Please assume all such links are affiliate links which may result in my earning commissions and fees.
Essentiality of Amino Acids in your every-day health
Amino acids are the organic composition of nitrogen, carbon, hydrogen and oxygen, along with a variable side chain group.
Although our body needs 20 different amino acids to grow and function properly, only nine amino acids are classified as essential.
These are histidine, isoleucine, leucine, lysine, methionine, phenylalanine, threonine, tryptophan, and valine.
Unlike nonessential amino acids, essential amino acids can't be made by your body and must be obtained through your diet or  substantiate with suitable supplements.
The best sources of essential amino acids are animal proteins like meat, eggs and poultry.
When you eat protein, it is broken down into amino acids, which are then used to help your body with various processes such as building muscle and regulating immune function.
There are several nonessential amino acids that are classified as conditionally essential.
These are considered to be essential only under specific circumstances such as illness or stress.
For example, although Arginine is considered nonessential, your body can not meet demands when fighting certain diseases like cancer.
Arginine, also known as l-arginine, is an α-amino acid that is used in the biosynthesis of proteins. In the body, the amino acid arginine changes into Nitric oxide (NO). Nitric oxide is a powerful neurotransmitter that helps blood vessels relax and also improves circulation. Some evidence shows that arginine may help improve blood flow in the arteries of the heart.
Arginine is another nonessential amino acid in adult humans but is essential for rapidly proliferating cells. Thus, arginine deprivation can be exploited as a potential targeted therapy for treatment of various cancers.
That is why arginine must be supplemented through diet or substantiate with suitable supplements in order to meet your body's needs in certain situations.
The nine essential amino acids perform a number of important and varied jobs in your body:
1. Phenylalanine: Phenylalanine is a precursor for the neurotransmitters tyrosine, dopamine, epinephrine and norepinephrine. It plays an integral role in the structure and function of proteins and enzymes and the production of other amino acids.
2. Valine: Valine is one of three branched-chain amino acids, meaning it has a chain branching off to one side of its molecular structure. Valine helps stimulate muscle growth and regeneration and is involved in energy production.
3. Threonine: Threonine is a principal part of structural proteins such as collagen and elastin, which are important components of the skin and connective tissue. It also plays a role in fat metabolism and immune function.
4. Tryptophan: Though often associated with causing drowsiness, tryptophan has many other functions. It's needed to maintain proper nitrogen balance and is a precursor to serotonin, a neurotransmitter that regulates your appetite, sleep and mood.
5. Methionine: Methionine plays an important role in metabolism and detoxification. It's also necessary for tissue growth and the absorption of zinc and selenium, minerals that are vital to your health.
6. Leucine: Like valine, leucine is a branched-chain amino acid that is critical for protein synthesis and muscle repair. It also helps regulate blood sugar levels, stimulates wound healing and produces growth hormones.
7. Isoleucine: The last of the three branched-chain amino acids, isoleucine is involved in muscle metabolism and is heavily concentrated in muscle tissue. It's also important for immune function, hemoglobin production and energy regulation.
8. Lysine: Lysine plays major roles in protein synthesis, hormone and enzyme production and the absorption of calcium. It's also important for energy production, immune function and the production of collagen and elastin.
9. Histidine: Histidine is used to produce histamine, a neurotransmitter that is vital to immune response, digestion, sexual function and sleep-wake cycles. It's critical for maintaining the myelin sheath, a protective barrier that surrounds your nerve cells.
Though amino acids are most recognized for their role in muscle development and repair, the body depends on them for so much more.
That is why essential amino acid deficiencies can negatively impact your entire body including your nervous, reproductive, immune and digestive systems.
While essential amino acids can be found in a wide array of foods, taking concentrated doses in supplemental form has been linked to several health benefits.
May Help Improve Mood and Sleep
Tryptophan is needed for the production of serotonin, a chemical that acts as a neurotransmitter in your body.
Serotonin is an essential regulator of mood, sleep and behaviors.
Though low serotonin levels have been linked to depressed mood and sleep disturbances, several studies have shown that supplementing with tryptophan can reduce symptoms of depression, boost mood and improve sleep.
A 19-day study in 60 older women found that 1 gram of tryptophan per day led to increased energy and improved happiness, compared to a placebo.
The three branched-chain essential amino acids are widely used to alleviate fatigue, improve athletic performance and stimulate muscle recovery after exercise.
In a study in 16 resistance-trained athletes, branched-chain amino acid supplements improved performance and muscle recovery and decreased muscle soreness, compared to a placebo.
A recent review of eight studies found that supplementing with branched-chain amino acids was superior to rest in promoting muscle recovery and reducing soreness after exhaustive exercise.
Additionally, taking 4 grams of leucine per day for 12 weeks increased strength performance in untrained men, showing that essential amino acids can benefit non-athletes as well.
Muscle loss is a common side effect of prolonged illnesses and bed rest, especially in older adults.
Essential amino acids have been found to prevent muscle breakdown and preserve lean body mass.
A 10-day study in 22 older adults on bed rest showed that those who received 15 grams of mixed essential amino acids maintained muscle protein synthesis, while the process decreased by 30% in the placebo group.
Amino acid supplements have also been found to be effective in preserving lean body mass in elderly people and athletes.
Some human and animal studies have demonstrated that branched-chain essential amino acids may be effective in stimulating fat loss.
For example, an eight-week study in 36 strength-trained men found that supplementing with 14 grams of branched-chain amino acids per day significantly decreased body fat percentage, compared to whey protein or a sports drink.
A study in rats showed that a diet composed of 4% supplemental leucine reduced body weight and fat.
Since your body cannot produce essential amino acids, they must be provided through your diet or substantiate with suitable supplements.
Fortunately, many foods are rich in essential amino acids, making it easy to meet your daily needs.
The US recommended daily allowances per 2.2 pounds (1 kg) of body weight for the nine essential amino acids are:
• Histidine: 14 mg
• Isoleucine: 19 mg
• Leucine: 42 mg
• Lysine: 38 mg
• Methionine (+ the non-essential amino acid cysteine): 19 mg
• Phenylalanine (+ the non-essential amino acid tyrosine): 33 mg
• Threonine: 20 mg
• Tryptophan: 5 mg
• Valine: 24 mg
Foods that contain all nine essential amino acids are referred to as complete proteins. Complete protein sources include:
• Meat
• Seafood
• Poultry
• Eggs
• Dairy Products
Soy (Soya bean), quinoa and buckwheat are plant-based foods that contain all nine essential amino acids, making them complete protein sources as well.
Other plant–based sources of protein like beans and nuts are considered incomplete, as they lack one or more of the essential amino acids.
However, if you are following a plant-based diet, you can still ensure proper intake of all essential amino acids as long as you eat a variety of plant proteins each day.
For example, choosing a variety of incomplete proteins such as beans, nuts, seeds, whole grains and vegetables can ensure that your essential amino acid needs are met, even if you choose to exclude animal products from your diet.
Get Your Boom Back offers amino health and vitality supplements that will give you your spring back and get strong to cope with life. You'll be feeling energized and ready to take on anything.
For online purchase of our products, click on following link Or copy-paste it in your URL –
https://www.getyourboomback.com/#_l_3gv
https://www.getyourboomback.com/#_l_3h1
Become an affiliate and earn lucrative income
https://getyourboomback.leaddyno.com?afmc=3gv
Ready to bump up your health influence? Here it is your Golden Chance!
JOIN GYBB AFFILIATE PROGRAM!!!
Become Affiliate and start earning lucratively…. Affiliates earn a commission of 35% on sales.
Click on following link Or copy-paste it in your URL –
https://getyourboomback.leaddyno.com?afmc=3gv
Become our Affiliate / Health Influencer and start earning lucratively…. Affiliates earn a commission of 35% on sales.
Click on following link Or copy-paste it in your URL –
Premium AminoBoosters

AminoBoosters 2 – Did You Know…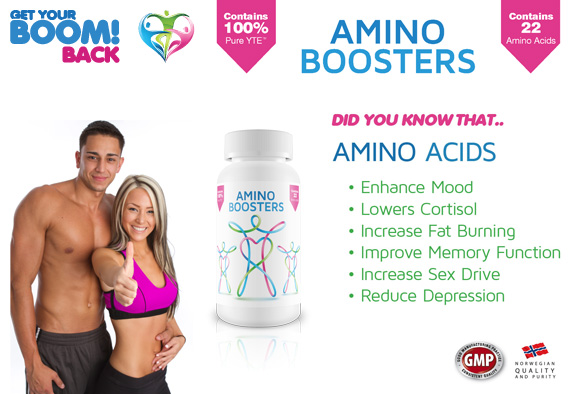 Amino Serene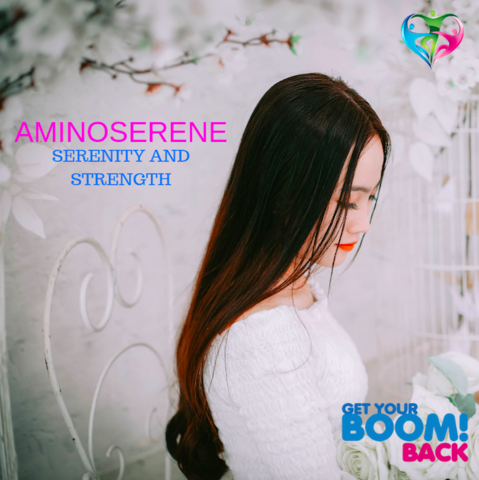 Amino Pure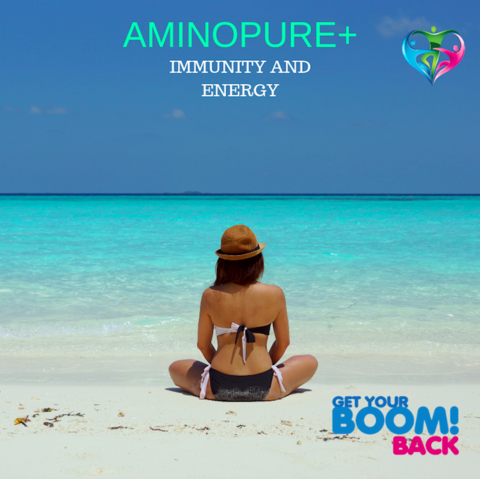 YouTonics – Skin
YouTonics Skin is a unique combination of vitamins and protein concentrates. … It aims to improve the appearance of the skin. By balancing the protective vitamins A and E with vitamin C, this improves the skin. It helps to remove wrinkles and premature aging from the inside.
https://mixi.mn/?a=154417&c=30&p=r



Hits: 1268